SUBMERSIBLE FLAT CABLE MANUFACTURER
Cosmo's submersible flat cable is a 30+ years experienced & certified manufacturer and supplier in India at very cost-effective price. We at Cosmo Electricals believe at "Excellence doing ordinary things extraordinarily well." With the aim of providing comprehensive range associated with the flexible Multicore Copper Cables, Welding Cables and other cables. Cosmo Electricals has earned the respectable name as a best distributor of premier quality of electrical goods.
Cosmo Electricals are backed with the rich industrial experience in offering durable and long lasting cable wires with a wide range of selection. Our flourished range of cables includes –MV/HV Cable, FR and FRLS House Wire, Flexible Copper Cable, Submersible Flat Cable, LAN Cable, Telephone Cable, TV Cable, XLPE (ST) Red, ZHFR Cables etc. We are the one stop solution of all your electrical cablings need.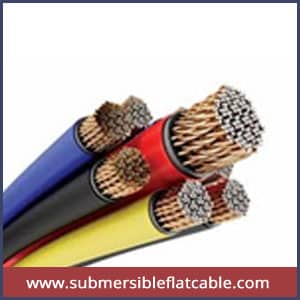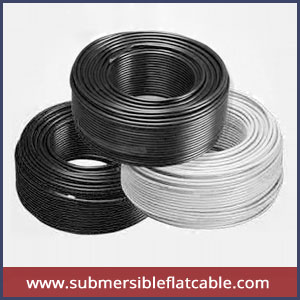 Electrical division and control has to survive the toughest tests of steadfastness and reliability. one of best examples of this reliability is solutions and products offered by Cosmo Electricals from the company beginning or start up we have understood the industry's necessities for a steady electrical cables and wires offered products and solutions that prolong to faultlessly run and develop your business.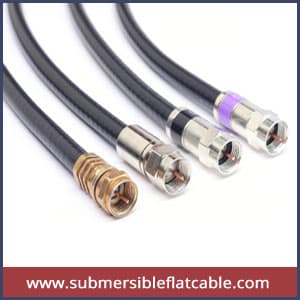 Quality is the key for excellence in performance. Our products comply with the international quality standards. The offered products have good life span, lucrativeness and are worth the money our clients put in. Our customer satisfaction is the ultimate success. We are treated as the top supplier for Submersible Flat Cable in India. We tirelessly execute intensive market research to find the requirements of the customers and update with the latest technology accessible.
Design, technology, business, excellence and service unite to form an structural design that meets specific needs of industries, offices, houses, power plants, chemical plant, villages, farms malls etc and various other places we provides our wires and cables for power distribution and control solutions to industry.
Today, cabling industry is on rapid growth pace, keeping in mind the same we are supplying the electrical cables to each and everywhere.
We are arrogant to be one of the most reliable brands in cabling Industry.We are importing our goods from different places around the world. Our offered cables are manufactured using highly motivated team of well qualified and dedicated professionals plays an important role in our success story. We feel proud to state that we have a long lasting relationship with our esteemed clients, and committed to continue the same with our outstanding services and optimum quality products.
To confirm that the supply made to our clients exact specifications, our quality control team combines technical proficiency, knowledge of industrial standards and the latest inspection method and machines to meet all necessities. Particular attention is paid to high excellence, acceptance and traceability for manufacturing cosmo electrical wires and cables.
Our quality assertion program maintains the highest level of quality and actively contributes towards establishing and achieving the corporate objectives. Quality production and quality products defines us as cosmo electricals.Our dedication is to make available the customer with uncompromising quality, responsive service, competitive pricing and on time delivery. To make our customer happy and satisfied we provide a qualitative and useful product in turn we earn satisfaction for making our products best from all.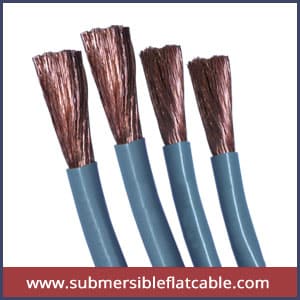 A shielded cable is an electrical cable of one or more insulated conductors enclosed by a common conductive layer. The shield may be composed of braided strands of copper or aluminum mylar tape, or a layer of conducting polymer. Usually, this shield is covered with a jacket. The shield acts as a Faraday cage to reduce electrical noise from affecting the signals, and to reduce electromagnetic radiation that may interfere with other devices. The shield minimizes capacitive coupled noise from other electrical sources. The shield must be applied across cable splices. In shielded signal cables the shield may act as the return path for the signal, or may act as screening only.
This shielded control cable and is designed for use with machine tools, control systems, assembly lines, Shielded Flexible Cable Dealer, grinding machines, bottling equipment, data processing equipment, and for connections between control panels and machines. It is oil resistant flexible control cable.
CO-AXIAL TELEVISION CABLES
Cosmo electrical offers TV Co-Axial cables that assemble the excellent quality standards. These cables are generally used in cable TV and computer networking operations. Our Co-Axial cables are safe, dependable, flame-resistant, fireproof, escort & halogen-free, and non-toxic. They are contrived at an highly developed eco-friendly capability. Cosmo is one of the leading manufacturers and have consistently raised the bar with technological innovations.
Further our cables are mostly used at all  levels in huge and small firms, industries at each level so our clients are appreciating our products and demand graph of our wires and cables increases day by day. So we are appreciating our client and developing more best and better products at reasonable prices, with more beneficial output.
OUR SPECIAL SUBMERSIBLE CABLES & WIRES: